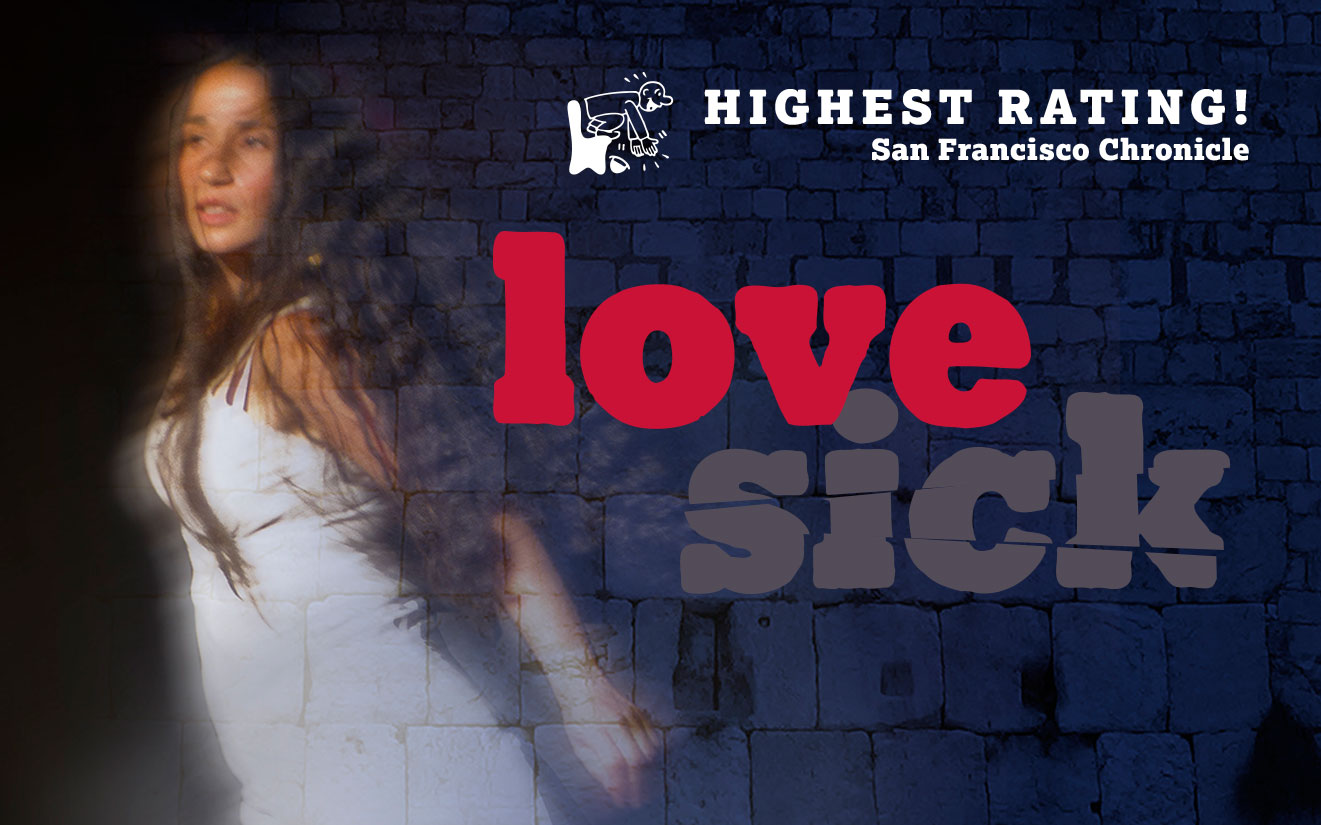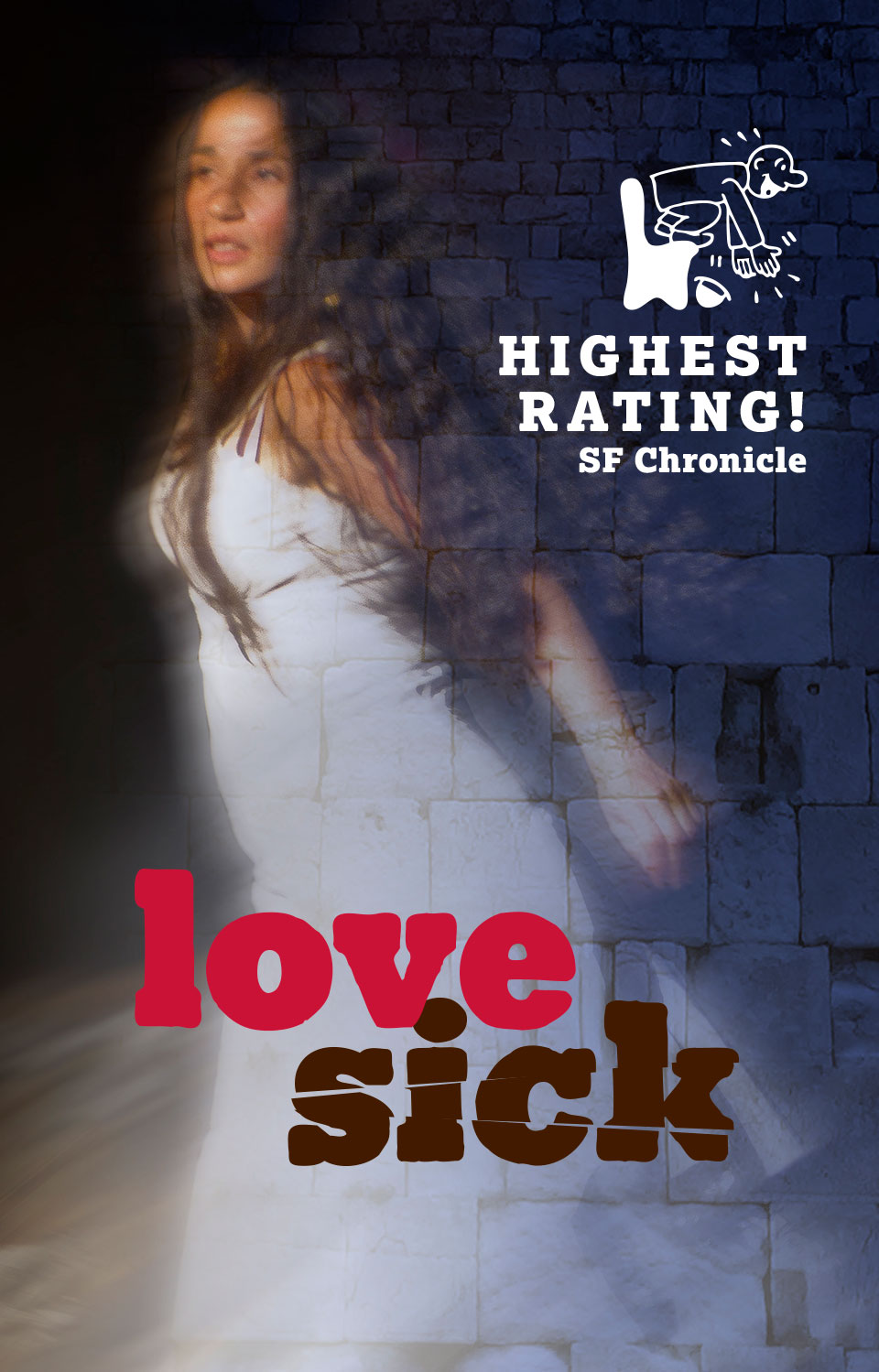 Love Sick
A passionate new musical play based on The Song of Songs
Written & adapted by Ofra Daniel
Music by Ofra Daniel
and Lior Ben-Hur
Musical direction by Yuval Ron
Directed by Christopher Renshaw
Osher Theater, Berkeley
Now playing!
Order Berkeley tickets
Mountain View Center
for the Performing Arts
Begins February 23, 2017
Order Mountain View tickets
Fusing a world-music concert experience with an original theatrical event, Love Sick is a world-premiere musical play that follows one woman's journey through a relentless and fervent love affair—and her gradual descent into madness. With stories set in both modern-day Tel-Aviv and ancient Jerusalem, Love Sick features a thrilling world-music score performed live by an international collection of acclaimed musicians, and stars the Bay Area's Ofra Daniel in an unforgettable tour-de-force performance. Drawing on the passionate poetry of the ancient Hebrew text "The Song of Songs" and helmed by Broadway and West End director Christopher Renshaw, Love Sick examines the universal elusiveness of love through a remarkable and mysterious story of desire, passion, and beauty.
With performances set for Berkeley's intimate Osher Theater this January, followed by a run at the beautiful Mountain View Center for the Performing Arts in February, Bay Area audiences will be the first to experience this truly original theatrical event.
Go behind the scenes with the director and star of Love Sick